Japan has much to offer the traveler who is willing to venture off the beaten path.
Exploring the countryside provides a glimpse into a traditional way of life that has all
but vanished from the big cities. You'll also get to experience Japan up close and personal,
away from the hustle, bustle and selfie-sticks of the major tourist attractions.
---
A promotional video featuring the author as a (surprise, surprise) travel blogger.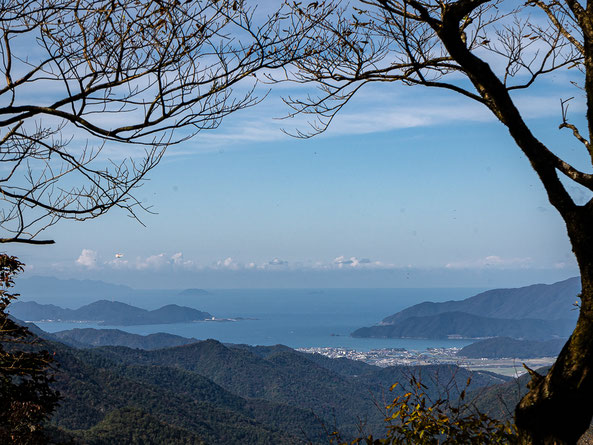 This article explores in-depth the relatively unknown – yet easily accessible – destination of Obama. This small seaport, with so many temples and gardens it's known as "Nara by the Sea", boasts a fascinating history, amazing scenery, and mouth-watering cuisine.
From Kyoto, it takes about two hours by train, a little more than an hour by car, or – if you're a moderately enthusiastic cyclist like me, a good day of peddling. Stronger riders can make the round trip in a day.
If you'd like to follow in the footsteps of Buddhist emissaries, samurai armies, and peddlers of salted fish, you could make the journey on foot, along the historic Saba Kaido.
The Saba Kaido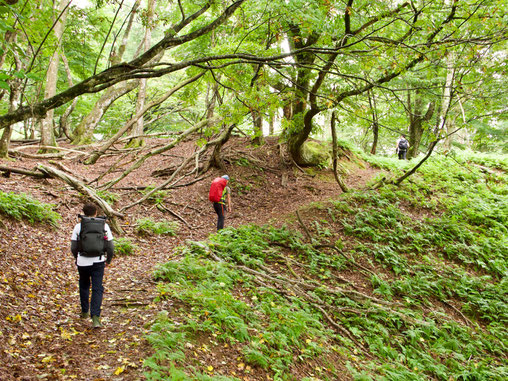 The Saba Kaido – or Mackerel Highway – was branded as such relatively recently, but this ancient network of roads has been in use for at least 1300 years.
As the nearest northern harbor to the former capitals of Kyoto and Nara, Obama served as a gateway to the young nation's blossoming cultural exchange with China and Korea, as far back as the Asuka period (592-645 AD). It then rose to prominence in the 8th century as a principal trading port linking Japan with the Asian mainland.
Buddhist statues, pottery, technology, books, and even a bewildered elephant were transported along these roads. But they were mostly used to deliver salt, fish and other seafood products to the urban centers of Nara and Kyoto.
Conversely, the refined culture of the capital also made its way back through the villages and post towns that had sprouted up along the way, and helped shape the culture of Obama in ways that are still apparent today. The town's architecture, festivals, dialect, temples and cuisine are all reminiscent of old Kyoto. 
Miketsukuni: Food fit for an Emperor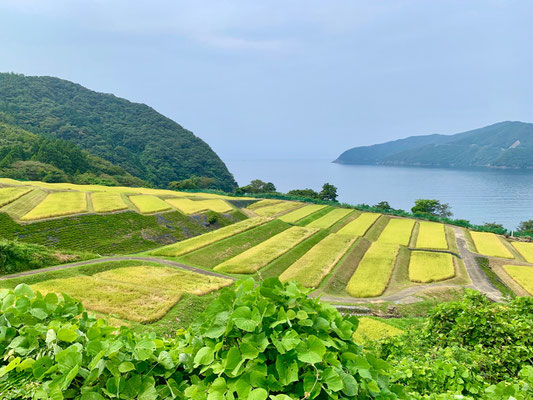 The Wakasa Bay, of which Obama is the main port, is an area where warm currents from the south mingle with cold currents from the north, and the mountains near the shore feed the bay with clear, nutrient-rich water. Thus, the Wakasa region is blessed with an abundant catch of quality fish year-round.
This characteristic, along with its proximity to the old capital, earned the former province of Wakasa the status of Miketsukuni – a region tasked with providing food offerings to the imperial court.
Fermentation and processing techniques were developed to transport seafood long distances, and this resulted in products with greater umami flavor and added nutritional benefits.
These methods have been passed down over the centuries, and are alive and well today. You can still find plenty of seafood products harvested from the Wakasa Bay in Nishiki and Demachiyanagi markets in Kyoto, and gastronomic tourists continue to journey to Obama to enjoy its delicacies.
To learn more about the regional gastronomy and its connection to the Saba Kaido, as well as Japanese cuisine in general, stop by the Miketsukuni Wakasa Obama Food Culture Museum, located on Wakasa Fisherman's Wharf. The second floor houses souvenir shops, cooking classes, and craft workshops where you can try your hand at making washi paper, or polishing your own pair of Obama's famous lacquerware chopsticks.
Saba & Other Delicacies
Excellent restaurants – featuring both Japanese and Western fare – abound in Obama, so be sure to bring an appetite. You'll of course want to try the saba (mackerel), in its various manifestations. There is sabazushi – a classic creation of slightly pickled mackerel over rice, and yopparai saba, literally "drunken mackerel". This farm-raised mackerel is fed lees - a by-product of sake production - to achieve a milder and sweeter flavor and odor. It's usually enjoyed grilled or as sashimi.
More adventurous gourmets can taste heshiko and saba narezushi. Heshiko is saba that has been fermented for over a year in rice bran and salt, and narezushi undergoes an additional fermentation process after being stuffed with malted rice (koji).
Each pairs well with sake, and has a flavor somewhat akin to anchovies and aged cheese. Other local delicacies include kodai no sasazuke (pickled sea bream) – usually packed in tiny wooden barrels, and my personal favorite: fugu (blowfish).
Wakasa Fisherman's Wharf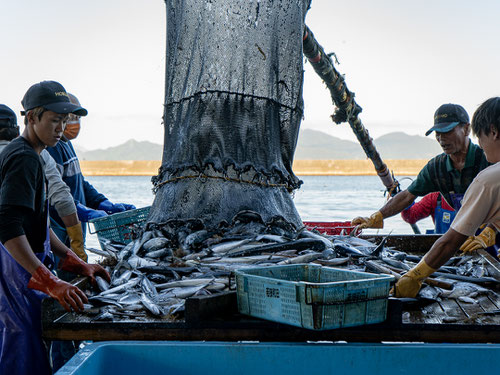 If you're an early riser, you can make it to the Fisherman's Wharf in time for the unloading of the fishing boats, called the mizuage. Weather permitting, this routine begins around 6:30am – except Wednesdays and Sundays.
Afterwards, you can head over to the market to watch the auction. Unlike the big auctions like Tsukiji, in Obama you'll get to observe this fascinating tradition up close, while the auctioneer talks a mile a minute and merchants flash their cryptic hand signals.
Beginning to work up an appetite? Just take a short walk down the block to the Fish Center. You can get a grilled mackerel on a bamboo skewer, or rent a charcoal brazier in a shack in the parking lot and grill yourself a meal.
If you happen to be lodging at a Machiya Stay, you can take some fish home and fry it up in the comfort of your own kitchen.
Sailors and Geisha Houses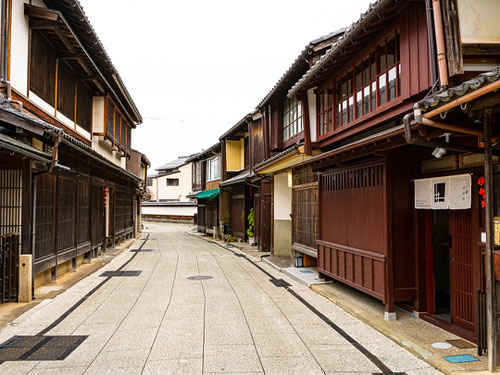 During the Edo period, Obama was also an important port of call for the kitamaebune trading ships. These square-rigged sailing ships transported goods and foodstuffs from Hokkaido, down the Sea of Japan, and up the inland sea as far as Osaka.
This era also corresponded to the period of isolation known as sakkoku. The regulation square sails were decreed by the Tokugawa shogunate to prevent captains from trading overseas, but also resulted in the ships remaining in port for long periods of time awaiting a favorable wind. Thus, a whole industry developed around keeping these sailors - with plenty of time and money on their hands - entertained.
The various port towns along the kitamaebune trading route maintained thriving geisha districts, and Obama was no exception. Here, the former pleasure quarter is called "Sancho Machi", and has been designated an Important Preservation District for Groups of Traditional Buildings.
You can wander the narrow streets admiring the traditional architecture, visit a restored ryotei (Geisha house), or spend the night in an artfully remodeled Machiya (Townhouse) Stay, equipped with all the modern luxuries.
Sancho Machi preserves the look and feel of old Japan, without becoming a typical tourist destination filled with souvenir shops and soft-serve ice cream stands. Most of these delightful old buildings are privately owned by residents, and the neighborhood retains an authentic atmosphere you won't easily find elsewhere.
Religious Heritage
Thanks to Obama's role in the transmission of Buddhism to Japan, this small city boasts an extraordinary number of impressive temples and ancient Buddhist statues - many of which have been designated important cultural properties. It also possesses several extraordinary Shinto shrines.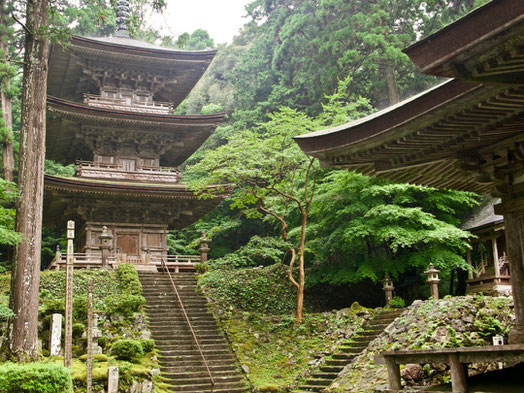 Myotsu-ji Temple
The most famous of its temples, and the only national treasure in Fukui province, is Myotsu-ji. Originally constructed in the early 9th century, the main hall was rebuilt in 1258, and then dismantled and repaired in 1923. Thus, the main timbers that make up the intricate framework are nearly 800 years old.
The main hall features three significant Buddhist statues, all of which have been designated Important National Cultural Properties. Each is believed to have been carved from a single tree of camphor — which, considering the size of the statues, is believed to have been approximately a thousand years old when it was cut down.
Both the main hall and the three-storied pagoda have roofs made from cypress bark, which must be replaced every few decades at enormous expense.
Myotsu-ji belongs to the Shingon sect of Buddhism, and offers an opportunity to experience its distinct form of meditation known as ajikan.
Wakasahiko & Wakasahime Shrines
The oldest shrines in the Wakasa region are Wakasahiko and Wakasahime. Together they form a complex that was founded in the early 7th century, in dedication to a divine married couple from Japanese mythology. It takes about 15 minutes to walk from one shrine to the other.
Wakasahiko, enshrining the male deity, is associated with safety and success of fishermen. Wakasahime enshrines a goddess from the sea, and attracts women who come to pray for a safe and easy childbirth. Equally venerated is the 1000-year-old sacred cedar tree which guards over Wakahime Shrine.
Both of these shrines were built in a simple, unembellished Shinto style that integrates harmoniously with their natural surroundings.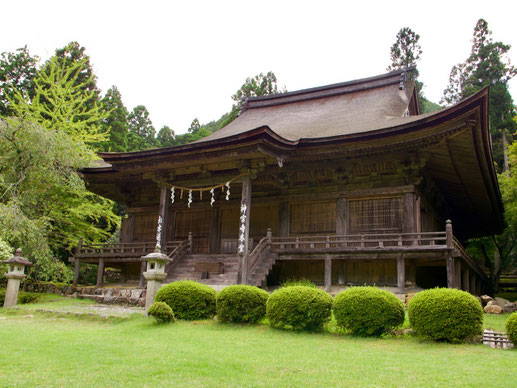 Jingu-ji
Another 15 minute walk upstream along the Onyu River brings you to Jingu-ji. This temple enshrines both a Buddha and a Shinto Deity, in the ancient syncretic tradition known as Shinbutsu Shugo. For over a thousand years, Shinto and Buddhism co-existed harmoniously, often within the same temple or shrine precinct, until Emperor Meiji separated them by decree and "modernized" Shinto.
This temple happily survived this period of forced separation and continues to host a Shinto ceremony known as Omizu-Okuri (Water Sending), held annually on March 2. A corresponding ritual called Omizu-Tori (Water Receiving) occurs on March 12 at Todaiji Temple's Nigatsudo in Nara.
It is said that the water that is released into a river reaches Wakasa Well in Nigatsudo during those 10 days. These two Shinto rituals demonstrate the close ties that Nara and Obama have maintained since ancient times.
The Great Outdoors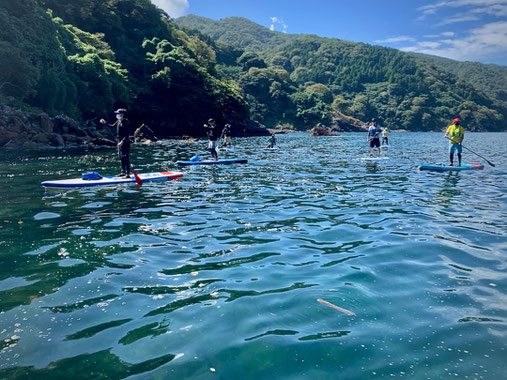 Don't forget, Obama is situated in a place of extraordinary natural beauty. There are a multitude of ways to experience this beauty: by hiking, cycling, paddling a sea kayak or SUP, taking a cruise aboard a sightseeing boat, or even hopping aboard a working fishing.
Take a short taxi, bus, or bicycle ride to nearby Ano Bay and you can rent a kayak and a fishing pole and catch your own fish, or just explore some secluded beaches accessible only by boat. Short cruises aboard a real fishing boat are also available. Yashiro Beach, a little further down the road, offers SUP rentals.
Also very popular is the Sotomo Scenic Cruise, departing several times a day from Wakasa Fisherman's Wharf.
This 50-minute boat ride takes you along 6 kilometers of beautiful, jagged coastline to the famous Sotomo Arches. Within these natural arches, where the waves have carved gateways through the granite, lies a small cove surrounded by high cliffs.
If you are lucky, the water may be calm enough for the ship to enter and dock inside, allowing passengers to briefly disembark and enjoy this unusual geological phenomenon from within.
Where to Stay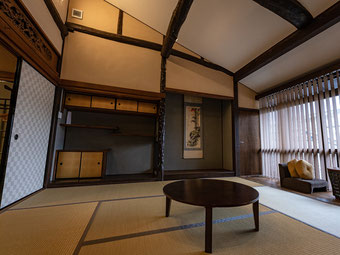 MACHI
"Machi" means "town" or "city", and "machi-ya" are traditional townhouses. Happily, many fine examples of the old machiya in the historic areas of Obama have been well preserved. 
Obama Machiya Stay has renovated several of these buildings to combine contemporary comfort with traditional aesthetics. Renting a machiya is an excellent way to experience traditional Japanese architecture, while enjoying modern luxury in the privacy and comfort of your own home.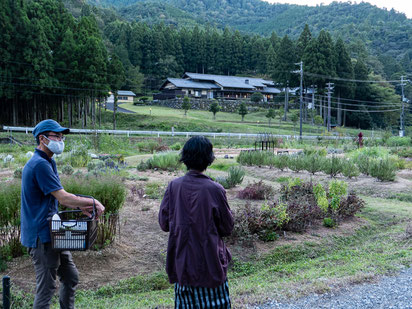 SATO-YAMA
"Sato-yama" refers to the border zone between mountains and arable valleys. Villages in these areas have existed in harmony with nature for centuries, in such a way that biodiversity is increased from the impact of the inhabitants. Local economies have traditionally focused on forestry, charcoal production, hunting, and vegetable farming. 
A stay at Matsunaga Rokkan provides a first-hand glimpse of this unique lifestyle, as well as special access to the historic Myotsuji temple nearby. Opt for a morning meditation experience, and enjoy a breakfast of shojin ryori (vegetarian temple cuisine) served within the temple.
The "farm-to-table" evening meal is also a contemporary variation of shojin ryori, and you can participate in its creation by helping to select some herbs and vegetables from the inn's own garden.
SATO-UMI
"Sato-umi" are coastal areas where biological productivity and biodiversity have increased through human interaction. Activities in these areas historically centered around fishing, fish farming, and harvesting of marine products, such as seaweed and sea salt.   
Sea-Auberge Shitsumi continues a tradition in which fishermen would offer their own homes as sea-side accommodation to visitors during the summer. Families would come from the cities to bathe, fish, and enjoy fresh local seafood. This hotel has renovated two such houses in a well-balanced fusion of traditional and contemporary design, and offers sumptuous dining with a fabulous view of the bay, and fresh ingredients sourced locally.
Getting to Obama
BY PUBLIC TRANSPORTATION
From Kyoto Station:
Take a train to Omi-Imazu Station (50 minutes), and then a bus to Obama Station (1 hour).
Or, take a train toTsuruga Station (50 minutes) where you can then transfer to the JR Obama Line (about 1 hour).
From Tokyo: take the Tokaido Shinkansen to Maibara Station (about 2 hours and 15 minutes), transfer to the Shirasagi Limited Express train to Tsuruga Station (28 minutes), and transfer again to the JR Obama Line (1 hour).
BY CAR
Check out "Driving the Mackerel Highway" for detailed info on exploring the Saba Kaido by rental car.
BY BICYCLE
Read the "Saba Kaido Raido" to follow my adventures cycling the Mackerel Highway.